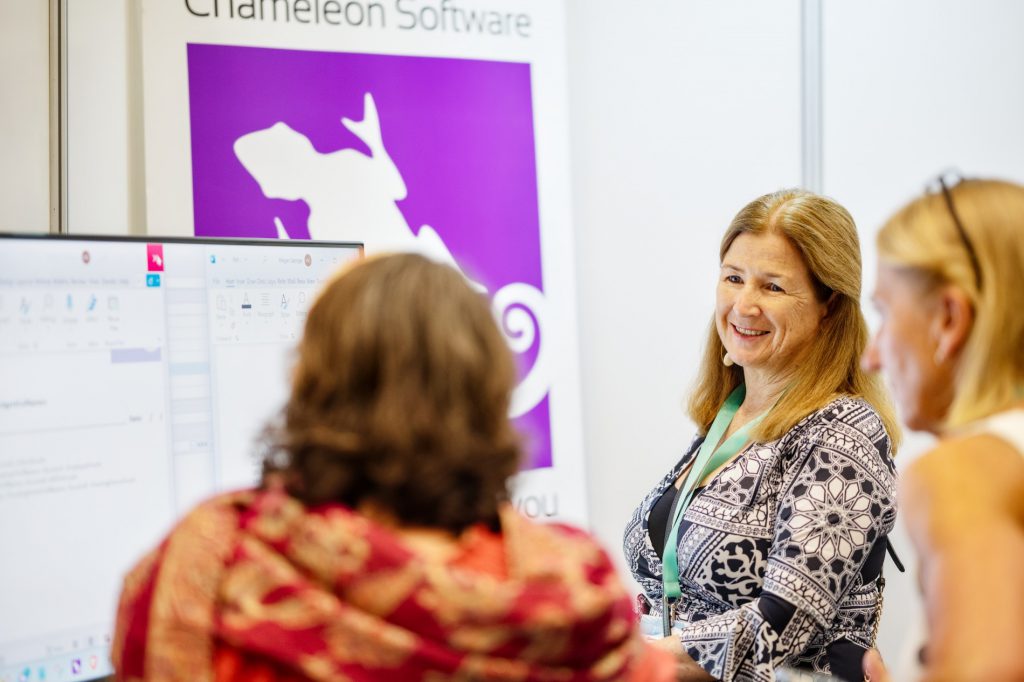 Occupational Therapy Australia 2023
Sheena McTackett and Megan George of Chameleon Software exhibited at the 30th National Occupational Therapy Australia Conference in Cairns 21-23 June 2023. The theme of the Conference was 'Ignite your Passion'.
Megan and Sheena enjoyed the the opportunity to showcase Case Manager to many of the 1200 delegates attending the 3-day event. They heard from current and potential Case Manager users about ways our software can add value to their work and business efficiency. A recurring theme was the benefit of having quick and easy access to all information from one location, and the indispensable value of the reminder feature to keep planning and coordinating multiple tasks on track. It was positive to hear our customers cite these as some of the reasons they love Case Manager.
It was great to see a focus on Mental Health and Wellbeing in the Conference program and from Exhibitors. We were interested and excited to see the new and innovative equipment options available to help people to maintain their indepence.
From the broad range of speakers, many delegates expressed their enjoyment in hearing Turia Pitt share her inspiring story including highlighting the roles occupational therapists play in healthcare. As well as presenting to the live audience, Turia's presentation was streamed far and wide for those not able to attend in person.